Full 'O' Beans - Customer rewards program
Author: Mike Norton Date Posted:5 March 2019
The Coffee Pot "Full 'O' Beans" Rewards Program – Reward Bean$
Welcome to The Coffee Pot "Full 'O' Beans" rewards program. Our special VIP customer rewards program that actually rewards you for purchasing and drinking our Coffee!!!
To break it down, with each online Coffee purchase you make you earn Bean$ that you can spend within our store. For each dollar spent you receive 5 Bean$ that you can accumulate and redeem them on future purchases.

Earn Bean$ when you buy from us, subscribe to our newsletter or refer a friend to also subscribe to our newsletter!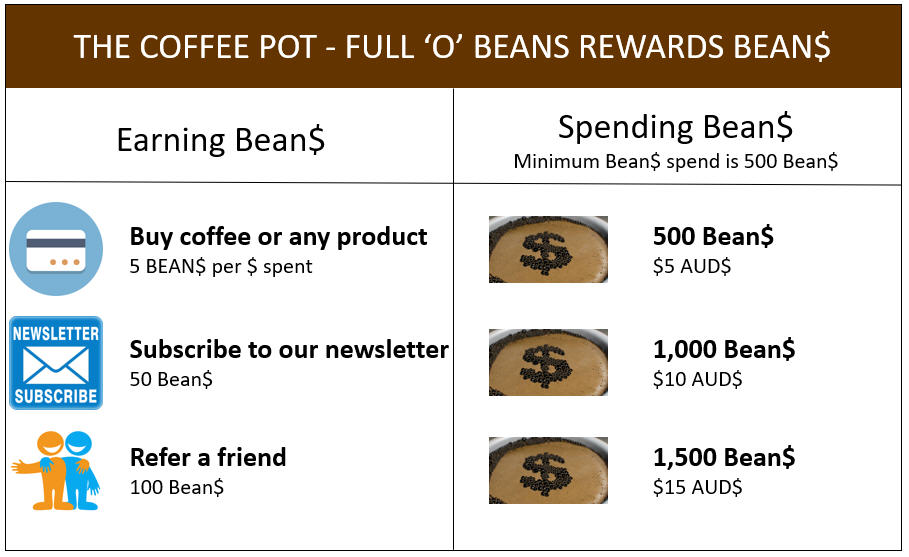 For any further info please feel free to call us on 1300 932 999 or use our contact us page to send us a message!