Our favourite Chocolate Guinness Cake!
Author: Mike Norton Date Posted:19 April 2019
Today from the Coffee Pot Kitchen, Tan has made some very, very awesome Chocolate Guinness Cakes for the Witta Markets tomorrow. One of these cupcakes coupled with a cup of our very famous Balmoral Coffee makes for the perfect combination of Coffee and cake!!! YUM!!!!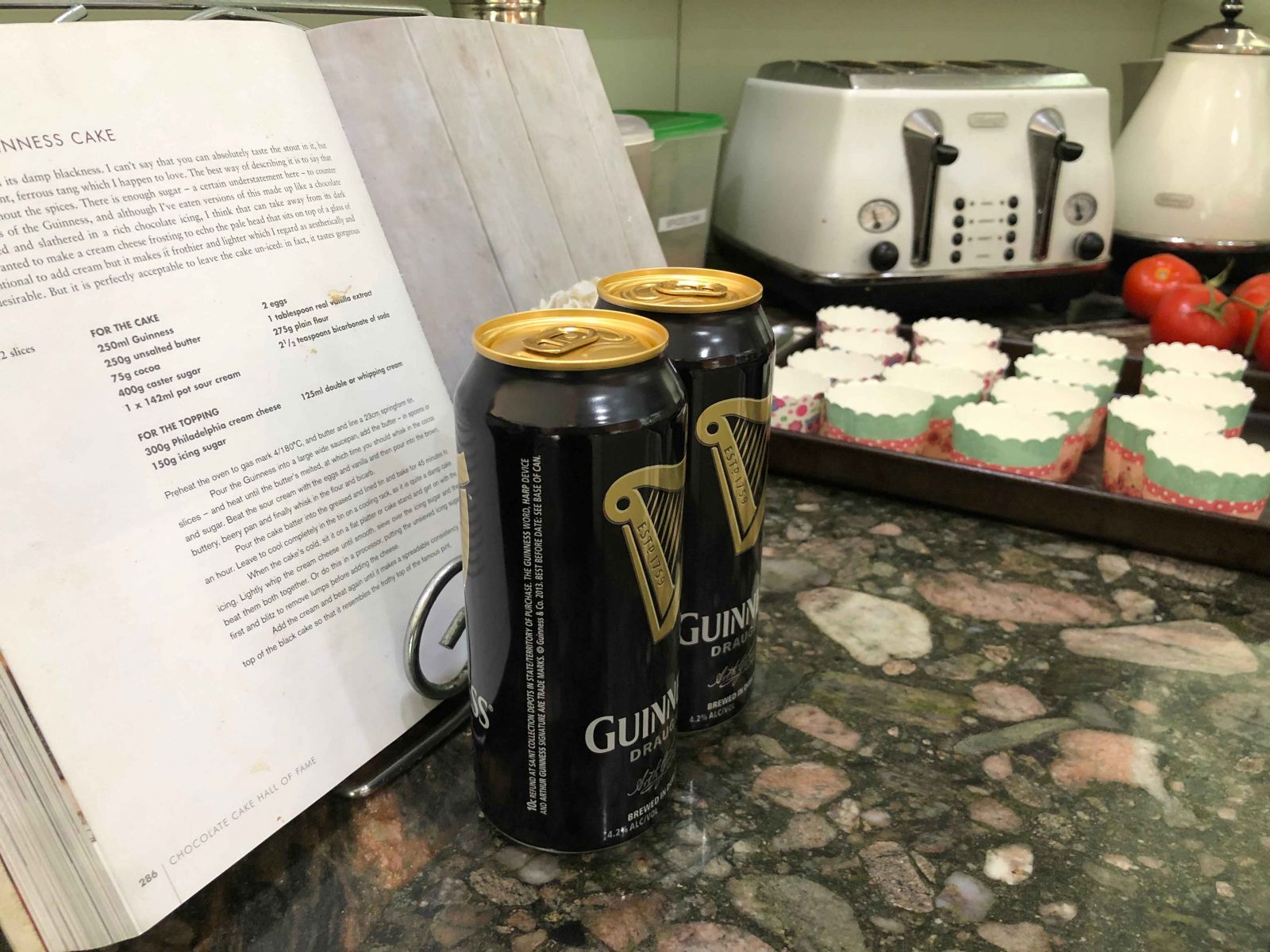 The Following is the recipe:
Chocolate Guinness Cake
This cake is magnificent in its damp blackness. We can't say that you can absolutely taste the stout in it, but there is certainly a resonant, ferrous tang which we absolutely love. The best way of describing it is to say that it's like gingerbread without the spices. There is enough sugar to counter any potential bitterness of the Guinness and although we've eaten versions of this made up like a chocolate sandwich cake, stuffed and slathered in a rich chocolate icing, we think that can take away from its dark majesty. Besides, we made the cream cheese frosting to echo the pale head that sits on top of a glass of stout. It's unconventional to add cream but it makes it frothier and lighter which we regard as aesthetically and gastronomically desirable. But it is perfectly acceptable to leave the cake un-iced: in fact, it tastes gorgeous plain!
For the Cake
250ML Guinness
250G Unsalted Butter
75G Cocoa
400G Caster Sugar
1 X 142ML Pot Sour Cream
For the Topping
300G Philadelphia Cream Cheese
150G Icing Sugar
2 Eggs
1 Tablespoon real Vanilla Extract
275G Plain Flour
2 ½ Teaspoons Bicarbonate of Soda
125ML Double or Whipping Cream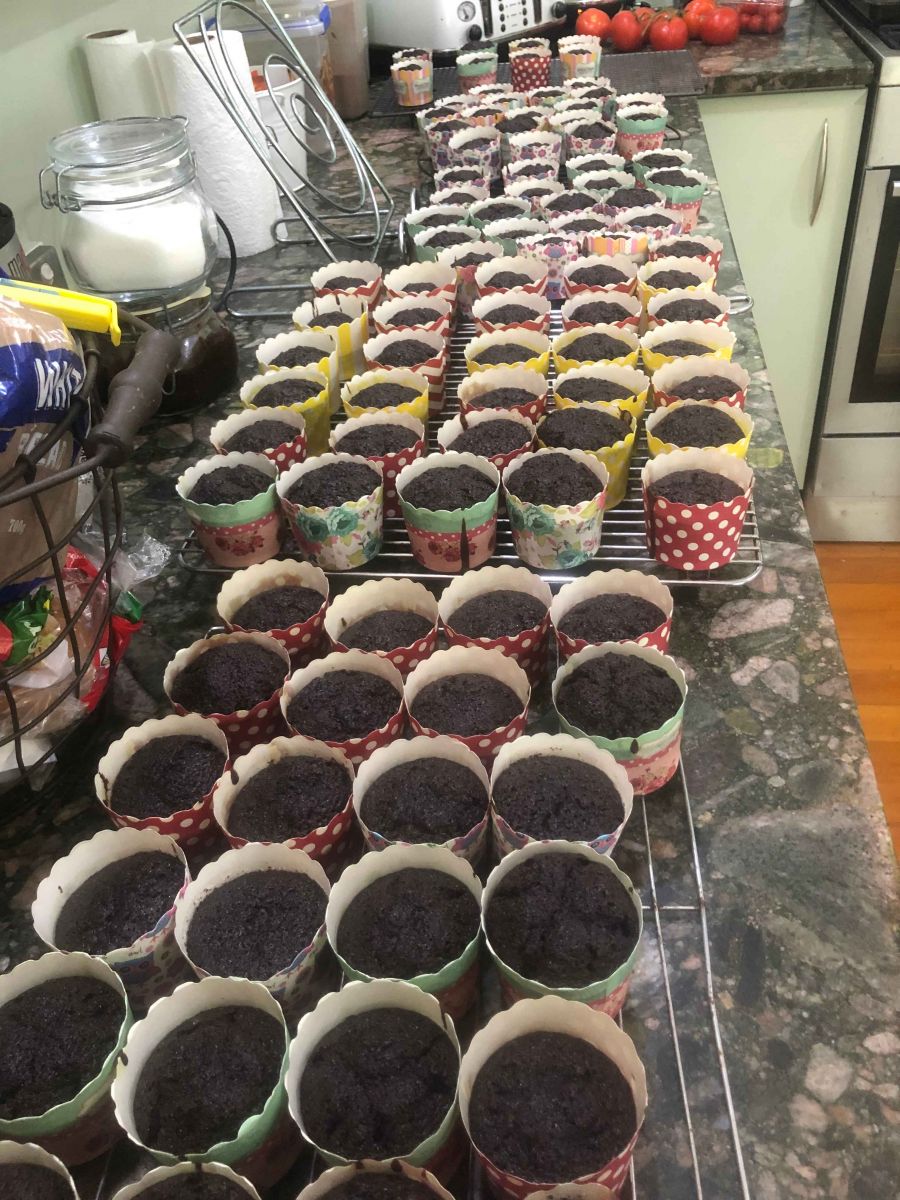 Method
Preheat the oven to 180 °C, and butter and line a 23cm springform tin
Pour the Guinness into a large wide saucepan, add butter – in spoons or slices – and heat until the butter's melted, at which time you should whisk in the cocoa and sugar. Beat the sour cream with the eggs and vanilla. Then pour into the brown, buttery, beery pan and finally whisk in the flour and bicarb.
Pour the cake batter into the greased and lined tin and bake for 45 minutes to an hour. Leave to cool completely in the tin on a cooling rack, as it is quite a damp cake.
When the cake's cold, sit it on a flat platter or cake stand and get on with the icing. Lightly whip the cream cheese until smooth, sieve over the icing sugar and then beat them together. Or do this in a processor, putting the unsieved icing sugar in first and blitz to remove lumps before adding the cheese.
Add the cream and beat again until it makes a spreadable consistency. Ice the top of the black cake so that it resembles the frothy top of the famous pint!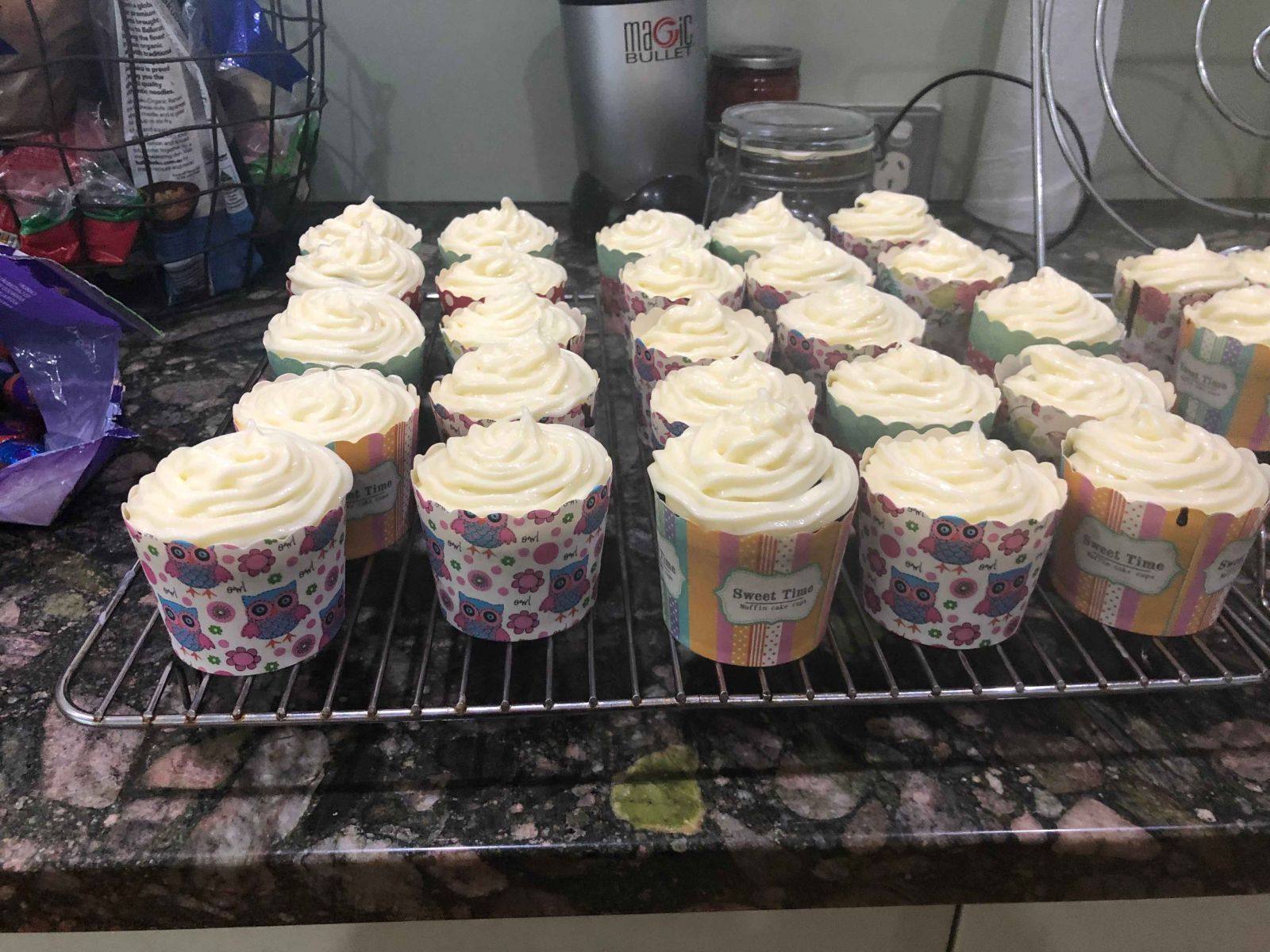 ---
Leave a comment